STRATEGIC PLANNING 2021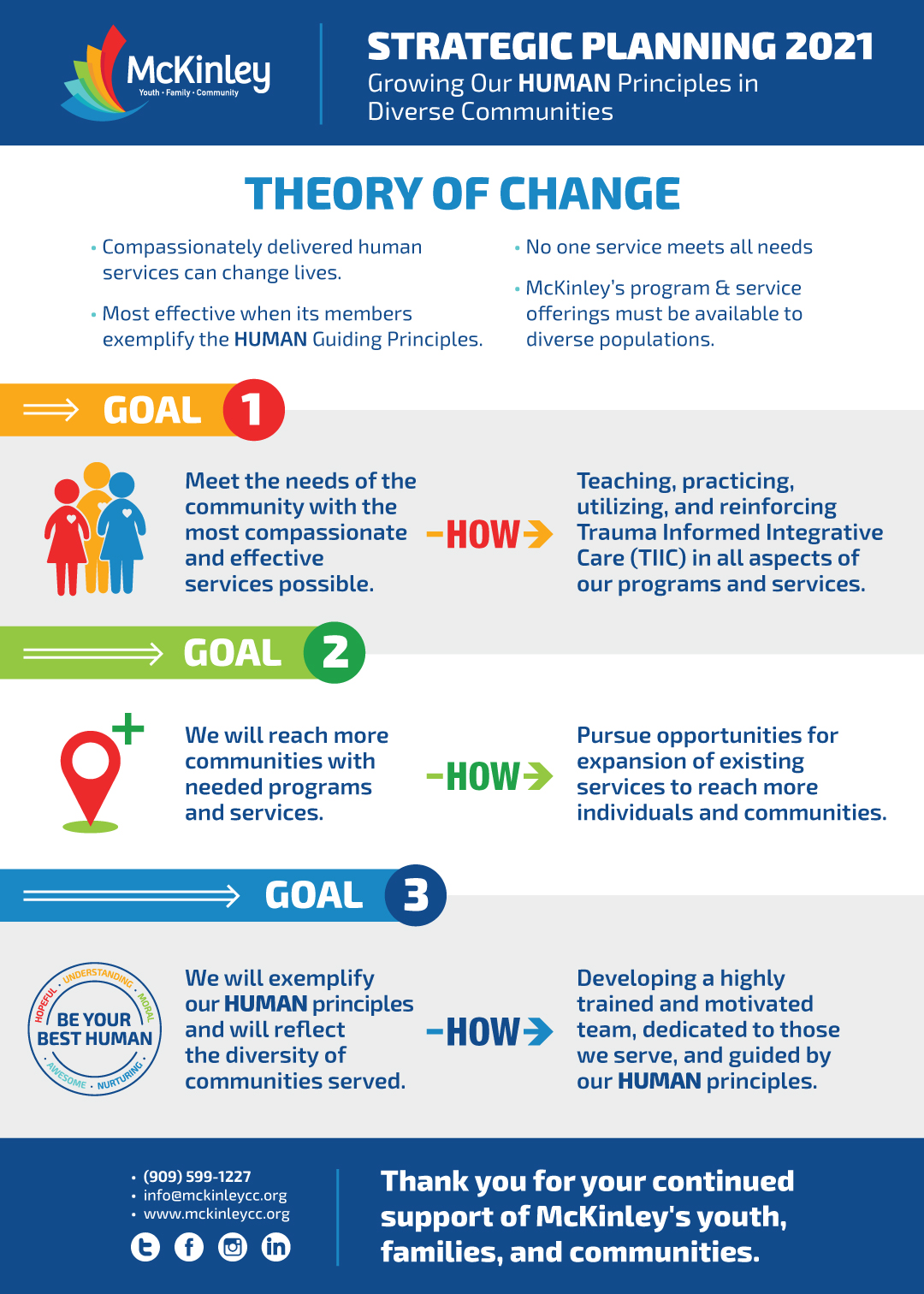 Growing our HUMAN Principles in Diverse Communities.
MAKE A DIFFERENCE
Your donations allow us to bring valuable services to children and families throughout Southern California. Thank you for helping McKinley continue our mission, as we recognize and celebrate the unique contributions each individual makes to our community.