COMMITTED TO LEARNING
McKinley is dedicated to providing the highest quality academics and state-of-the-art educational programs to students with learning and behavioral challenges. We believe that education is the key to future success for these students.
Our Teachers are all Highly Qualified Credentialed Special Education Teachers, and use the latest technologies and instructional methods to achieve great results in their classrooms. McKinley students range in age from 5 to 22, and each one is provided the best possible education.
SUCCESS STORIES
Our students come to us from all walks of life and with a variety of educational and behavioral challenges. See how McKinley's Schools set students up for success:
Joshua, a bright young man, struggled academically all through elementary school. By 6th grade he was failing all his classes except physical education. He was acting out behaviorally to the point that he had multiple suspensions within the first 13 weeks of school.

They had just about given up on Joshua, when he was referred to Canyon View School and his school life began to turn around. He continues to need structure and support and is somewhat afraid of the transition back, however he is beginning to develop the self-confidence and study habits that he will need to maintain to continue to progress and succeed in the future.
Life has not been very kind to the smart and talented Kara. At fourteen, she became involved in an internet relationship with a man who introduced her to drugs and street life. Her lack of sophistication made her easy prey and her impulsive nature added to the situation.

Kara became an active member of "Pink," our support program for girls. For the first time, she learned that she could ask for support and give support to other young ladies like her. "Pink" encourages girls to develop their talents and to become self-advocates. The primary purpose for the group is building self-esteem, positive relationships and good decision-making. Kara has come a long way in one year, and we look forward to more growth in the future.
Benjamin was a 1st grader when he came to our program. He was very small and had some behaviors that are typical of a much younger student. His language and communication skills were delayed, as was his fine motor coordination. He was unable to function in a regular public school classroom and academically he was at the pre-school level.

McKinley was able to help in developing an intensive individualized program that would capitalize on Benjamin's strengths and minimize his deficits. Benjamin wanted to succeed just as much as his parents and teachers wanted him to, but the key was building his confidence, skills and academic endurance. We love working with this young population. We give them a firm foundation in behavior and academics and they soar like baby eagles.
Our Schools
McKinley's non-public schools offer a small classroom setting to ensure a maximum amount of teacher-student time. We work with school districts to provide special education services to their most challenging students. Oftentimes, the students referred to us are significantly behind in their academics and have experienced behavioral issues such as truancy, fighting, self-harm, and substance use.
Educational services at our schools are provided in a setting that promotes learning. Our school sites feature low student-to-teacher ratios, behavioral counselors, mental health therapists, and support teams. We incorporate technology to provide an innovative, highly successful educational experience.
We also have a team of dedicated drivers who provide door-to-door transportation, which helps to bring students to school and increases their opportunities for learning. The goal for our school sites is to develop an individualized learning experience for each student so that they can achieve their educational goals. For many of our students, successfully transitioning back to their original school is a primary focus.
We Have Two Locations in Southern California:
McKinley offers their innovative educational services in their following schools:
Canyon View School (CVS)
762 W Cypress Ave
San Dimas, CA 91773

Desert View School (DVS)
8500 Escondido Ave
Hesperia, CA 92344
McKinley's Canyon View and Desert View Schools serve those students who are in need of and will benefit from structure, low student-staff ratios and specialized programs. Academic programs are in alignment with the California State Frameworks and Content Standards. Programs are designed to address the disability needs of the students, while challenging them at the same time.
To learn more about McKinley Schools and how they can improve your child's education, call us today at (909) 599-1227 or email us at [email address to come]
At McKinley, the needs of the child and his or her family come first, and to accomplish this, our first priority is to help develop individualized educational plans for each child by our highly qualified teachers, counselors and behavior intervention staff. We use a hands-on coaching and mentoring approach to working with our students and employ positive behavioral and incentive-based programs, each of which produce positive outcomes in our classrooms and give our students a unique and happy place to learn.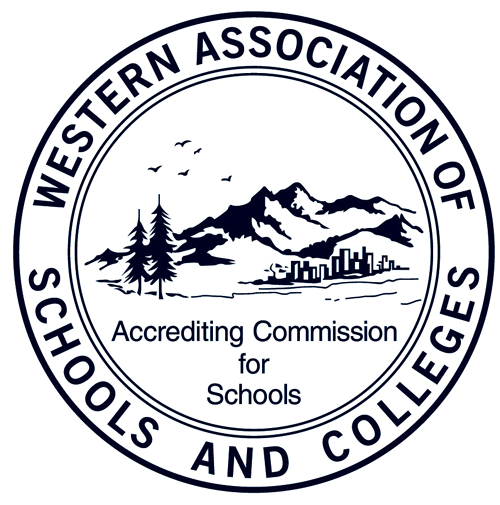 Canyon View School is a candidate for accreditation by the Western Association of Schools and Colleges, which is evidence of our desire to utilize the best possible strategies to educate our youth.
MAKE A DIFFERENCE
Your donations allow us to bring valuable services to children and families throughout Southern California. Thank you for helping McKinley continue our mission, as we recognize and celebrate the unique contributions each individual makes to our community.