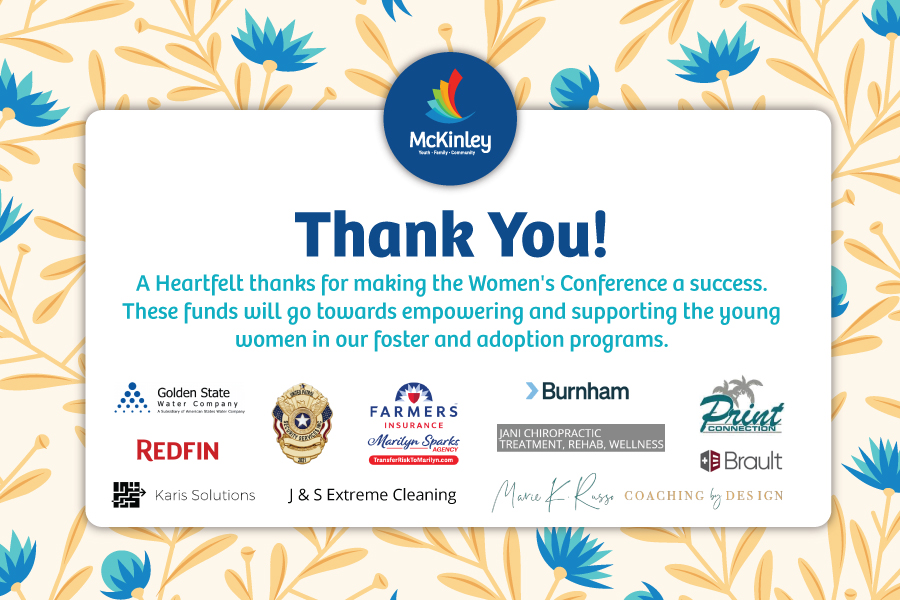 BOLD AND BRILLIANT: A RECAP OF OUR WOMEN'S CONFERENCE
At McKinley, we recently had the privilege of hosting a remarkable event—the Women's Conference. This gathering wasn't just about networking and discussions; it was a powerful testament to the impact of collective compassion and support for foster youth.
The primary objective of our Women's Conference was to raise funds for foster youth initiatives. The proceeds garnered from the event will go towards personal development and leadership courses, as well as driving lessons for these young ladies.
The conference served as a hub for women and businesses genuinely committed to our cause. It was heartening to witness a diverse group of individuals coming together, driven by a shared passion for making a positive impact in the lives of foster youth.
We express our deepest gratitude to all the sponsors who made this event possible. Your support is not just financial; it's a powerful statement of belief in the potential of every foster youth to thrive with the right opportunities.
The success of the Women's Conference has fueled our enthusiasm to continue this event in the future. We believe in the transformative power of such gatherings to amplify our impact and create lasting change for foster youth.
To all the attendees, sponsors, and participants, thank you for being a part of this inspiring journey. Your involvement goes beyond the event itself; it contributes to building a brighter future for female foster youth, empowering them with skills and opportunities that will last a lifetime.
As we reflect on the success of the Women's Conference, we look forward to continuing this tradition of empowerment and collaboration. Together, we can create a world where every foster youth has the support and resources needed to reach their full potential.
MAKE A DIFFERENCE
Your donations allow us to bring valuable services to children and families throughout Southern California. Thank you for helping McKinley continue our mission, as we recognize and celebrate the unique contributions each individual makes to our community.